Environmental Systems Sciences / Climate Change and Transformation Science
"Climate Change and Transformation Science" is a new interdisciplinary 2-year Master programme offered within the Environmental Systems Sciences study programme. It is fully taught in English by internationally leading experts in their field. The programme is hosted mainly by the Wegener Center for Climate and Global Change at the University of Graz, but offers links with other institutes, faculties and institutions.
There are many interdisciplinary programmes on climate change out there, offered at great Universities. We believe, however, that our curriculum is exceptional in a very important way.
After your studies, you will often work in either the natural sciences - related to the physical foundations of climate change or its impacts on the physical environment - or in the social and economic sciences, working on the societal impacts, options to adapt to climate resilience or to transform societies towards sustainability and net-zero carbon emissions.
Many programmes are broad in all these aspects, but ultimately you may suffer from not knowing any discipline in depth. Disciplinary programmes provide in depth knowledge, but often fail to expose students to the interdisciplinary context climate research is embedded in.
We believe that our programme offers you an education which is closer to real life needs: depending on your background and interests, you can choose to specialise in either natural or social sciences, but at the same time you will learn about the basic concepts, research questions and state-of-the-art knowledge of the other field. In cross-cutting modules you will collaborate with each other on real world problems. Just as in real life, where physical climate scientists will collaborate with social scientists, and scientists collaborate with stakeholders outside academia.
In short: you will develop strong disciplinary expertise, but at the same time study and experience interdisciplinary and transdisciplinary asepcts of climate change.
The programme is coordinated by Douglas Maraun. Please contact him for any inquiries about the scientific content of the programme, if you could not find any kind of relevant information elsewhere, or if nobody else was able to help you with admin questions.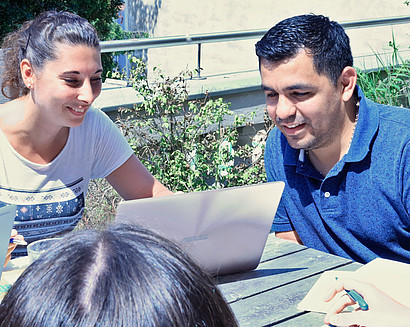 Interdisciplinary Foundations
In a generic module you will study overarching concepts of systems sciences. In an onboarding module, you will learn about the foundations of all involved disciplines other than your main background at an introductory level: climate system, social sciences and economics.
Climate System
When choosing the physical science track, you will study climate and atmospheric dynamics, paleo climate, radiation, climate monitoring, climate modelling and climate analysis methods.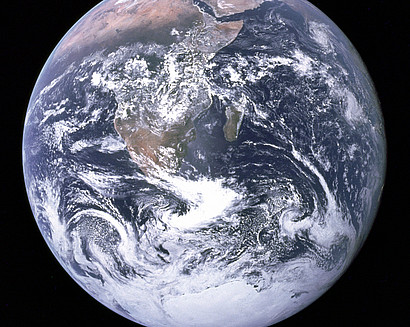 Transformation Science
When choosing the social science track, you will learn about socio-ecological systems, climate economics, resilience and critical transitions, distribution, equity inequality issues, and mathematical modelling and transdisciplinary methods.
Interdisciplinary Climate Science
In a cross cutting module, you will learn about the interplay of climate and societal change with a focus on climate risks. A separate module is dedicated to interdisciplinary hands-on work. Here you will collaborate with other students on solving real world problems.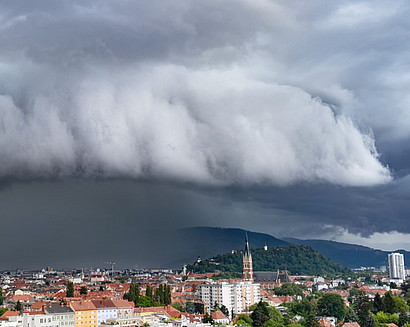 Electives
You can further specialise in one of the two tracks or to broaden your expertise in other fields such as glaciology, ecology, law, philosophy, or participate in excursions. Additionally, you can, for instance, develop your transferable skills or to do an internship.

Climate change is one of the most important and timely societal challenges with potentially dramatic impacts on future generations. The need for a transformation towards an emission-free and climate-resilient society is becoming ever more evident. The solution of related problems requires both understanding the climate system and knowledge about economic and social relationships, processes and dynamics. An interdisciplinary collaboration of the involved disciplines is indispensable.
Because of their in-depth knowledge in the fields of climate and transformation sciences, their repertoire of systems science and theoretical methods, and their ability to work in interdisciplinary teams, graduates of the programme are perfectly qualified to contribute to the solution of these problems across a wide range of professional contexts.
Graduates of the programme typically find employment in academic, private, public and semi-public sectors:
teaching and research at university level

development of climate services in the public sector at municipality, state, national and international level, in international organisations, NGOs and in the private sector

development of strategies and measures for climate change mitigation and adaptation, and for coping with loss and damage due to climate change and its impacts

development and implementation of sustainability-related strategies and measures in the public sector

development and implementation of strategies in the public and private sector on the path towards a greenhouse gas emission free economy and society

environmental consulting and supervision of environmental protection facilities
Photo Credits: Douglas Maraun, NASA Earth Observatory, Simon Gostentschnigg, Clemens Humeniuk, pilot_micha