Environmental Systems Sciences / Climate Change and Transformation Science
Study with us to navigate climate change!
The climate crisis is one of the most serious challenges humanity is facing, and societies have to adapt to increasing climate risks. But our options for adaptation are limited, and we need to urgently stop emitting greenhouse gases. Both adaptation and mitigation require a deep transformation of the way we live. To inform, guide and shape this societal transformation, we need profound scientific knowledge of the climate system and social dynamics.
This is exactly where our new MSc programme "Climate Change and Transformation Science" sets in: students can specialise either in physical climate science or social science, but also learn the basics of the other discipline. In cross-cutting modules and hands-on projects, students will collaborate and learn from each other, just as in real life. Graduates will be perfectly equipped for a career in both science and implementing solutions to the climate crisis.
The programme is fully taught in English by internationally leading experts in their field. It is hosted mainly by the Wegener Center for Climate and Global Change at the University of Graz, but offers links with other institutes, faculties and institutions.
Virtual Open Day 10 July 14:00-16:00 CEST
The Wegener Center will hold a virtual open day to present the new MSc "Climate Change and Transformation Science". The open day comprises
A presentation of the MSc "Climate Change and Transformation Science"
A Question and Answers session with teaching staff
The possibility to chat with current students
For organisational issues, please email Douglas Maraun to register for the event.
There are many interdisciplinary climate change programmes out there, offered at great Universities. Our curriculum is exceptional in an important way.
After your studies, you likely will work on either the natural science of climate change or the social and economic science of societal impacts, mitigation, adaptation or transformation. Many programmes cover all these aspects broadly but may leave you not knowing any discipline in depth. More specialised programmes teach disciplines comprehensively but may not expose students to the transdisciplinary context in which climate change science proceeds.
Our programme equips you for the real world by taking an alternative approach. You choose to specialise in either natural or social sciences while also learning the core concepts, state-of-the-art knowledge and current research questions of the other field. In cross-cutting modules you collaborate with other students across disciplinary lines, on real-world problems. As in the real world that awaits you, physical climate scientists collaborate with social scientists, and scientists work together with stakeholders outside academia.
Ultimately, you graduate with strong disciplinary expertise as well as the transdisciplinary understanding needed to navigate the complex realities of our changing world.
The programme is coordinated by Douglas Maraun. Please contact him for any inquiries about the scientific content of the programme, if you could not find any kind of relevant information elsewhere, or if nobody else was able to help you with admin questions.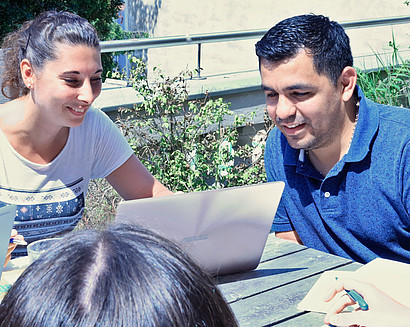 Interdisciplinary Foundations
In a foundational module you will study overarching concepts of systems sciences. In an onboarding module, you will learn about the foundations of all involved disciplines other than your main background at an introductory level: climate system, social sciences and economics. You will understand the research questions, challenges and approaches used in these disciplines.
Climate System
When choosing the physical science track, you will study climate and atmospheric dynamics, paleo climate, radiation, climate monitoring, climate modelling and climate analysis methods. In hands-on sessions you can gain experience in working with climate models and analysing big data.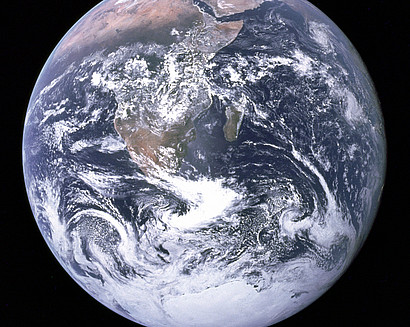 Transformation Science
When choosing the social science track, you will learn about socio-ecological systems, climate economics, resilience and critical transitions, distribution, equity inequality issues, and mathematical modelling and transdisciplinary methods. In hands-on sessions and projects you will apply the theoretical concepts.
Interdisciplinary Climate Science
In a cross cutting module, you will learn about the interplay of climate and societal change with a focus on climate risks. A separate module is dedicated to interdisciplinary hands-on work. Here you will collaborate with other students on solving real world problems.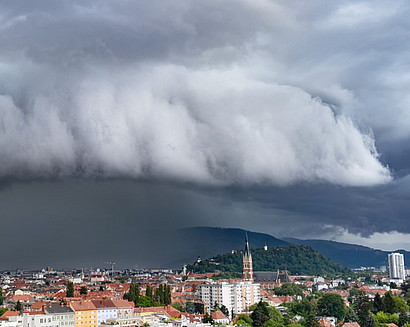 Electives
The programme offers you a lot of freedom to sharpen your own profile. You can further specialise in one of the two tracks or broaden your expertise in other fields such as glaciology, ecology and biodiversity, law, philosophy, or participate in excursions. Additionally, you can, for instance, develop your transferable skills, do an internship, or study abroad.

Climate change is one of the most important and timely societal challenges with potentially dramatic impacts on future generations. The need for a transformation towards an emission-free and climate-resilient society is becoming ever more evident. The solution of related problems requires both understanding the climate system and knowledge about economic and social relationships, processes and dynamics. An interdisciplinary collaboration of the involved disciplines is indispensable.
Because of their in-depth knowledge in the fields of climate and transformation sciences, their repertoire of systems science and theoretical methods, and their ability to work in interdisciplinary teams, graduates of the programme are perfectly qualified to contribute to the solution of these problems across a wide range of professional contexts.
Graduates of the programme typically find employment in academic, private, public and semi-public sectors:
teaching and research at university level

development of climate services in the public sector at municipality, state, national and international level, in international organisations, NGOs and in the private sector

development of strategies and measures for climate change mitigation and adaptation, and for coping with loss and damage due to climate change and its impacts

development and implementation of sustainability-related strategies and measures in the public sector

development and implementation of strategies in the public and private sector on the path towards a greenhouse gas emission free economy and society

environmental consulting and supervision of environmental protection facilities
Graz is a laid back city of 300,000 people in the southern Alpine foothills, just a short drive fromcskiing resorts and hiking treks, and a three hours drive from the Adriatic sea. The medieval, renaissance and baroque old town is UNESCO World heritage. The city was European Capital of Culture 2003 and hosts an Opera, theatres, various museums and many festivals such as the Austrian film festival, the mountain film festival and several music festivals. Graz is a UNESCO city of design and a European human rights city. The people from Graz enjoy good food and the wine from the rolling vineyards in "Styrian Tuscany" south of the city. The Alps are just a stone's throw away, and you can go hiking, climbing and skiing.
Photo Credits: Douglas Maraun, NASA Earth Observatory, Simon Gostentschnigg, Clemens Humeniuk, pilot_micha